We Believe
-God is the self-existent un-created creator of everything and everyone. He is the un-caused cause of all that exists. He is personal, and he is love; he has enjoyed unbroken fellowship between the three persons of Father, Son and Spirit throughout eternity.
-God created mankind to glorify him and enjoy relationship with him. But we chose instead to rebel against him and reject his good purposes for us, and attempted to live in independence from him. Our sin brought death and brokenness into his perfect creation. Our rebellion warranted his just wrath and punishment. Ever since, we have suffered the consequences of our rebellion both here on this earth, and in the life to come.
-God made a way for our rebellion to be forgiven while still retaining his own absolute justice. God the Son voluntarily became human so that as both fully God and fully man, he could legitimately substitute himself for us and bear the infinite punishment we deserve.
-Jesus the God-Man was born of a virgin, lived a perfectly righteous life, and died on a cross, enduring the wrath of his Father as a substitute for all who would depend on him alone for forgiveness and reconciliation.
-Grace is God's unearned undeserved kindness extended toward those who merit only punishment and wrath. We are rescued from what we deserved by God's grace alone, through faith (dependence, trust) alone, in Jesus Christ alone, and ultimately for the glory of God alone.
-All who come to God on the merits of Jesus alone are given new spiritual life by the Spirit of God, who comes to live in us and begins to transform our desires, attitudes and actions.
-We have come to believe these things by a study of the Scriptures alone (consisting of the Old and New Testaments; the 66 books of the Bible). The God who cannot lie has given us a true and sufficient testimony of himself so that we can come to know him and live in relationship with him.
Questions Are Welcome! Please Ask!
Why Church?
-The church is made up of believers who have been reconciled to God through trust in Jesus Christ and his finished work on the cross for us. As God's people, we seek to live to bring him glory and enjoy our relationship with him.
-We gather regularly to sing his praises, to be built up, encouraged, and strengthened through his word.
God works in us by his Spirit through his word to transform us to be more like Jesus.
Through water baptism, we declare that we have died with Christ have been raised with Christ to new life in him. 'It is no longer I who live, but Christ who lives in me.'
We worship Jesus and remember his once-for-all sacrifice for us on the cross in communion, regularly taking bread and juice, reminders of his broken body and poured out blood, the price he paid to make us his own.
God has uniquely equipped and gifted each member of his body through love to serve others. Both when we gather and when we scatter, we seek to use our gifts to serve one another.
-We scatter into our community and around the world to be a blessing and live as lights to those around us.
To view Ephraim Church of the Bible's full Statement of Faith click below.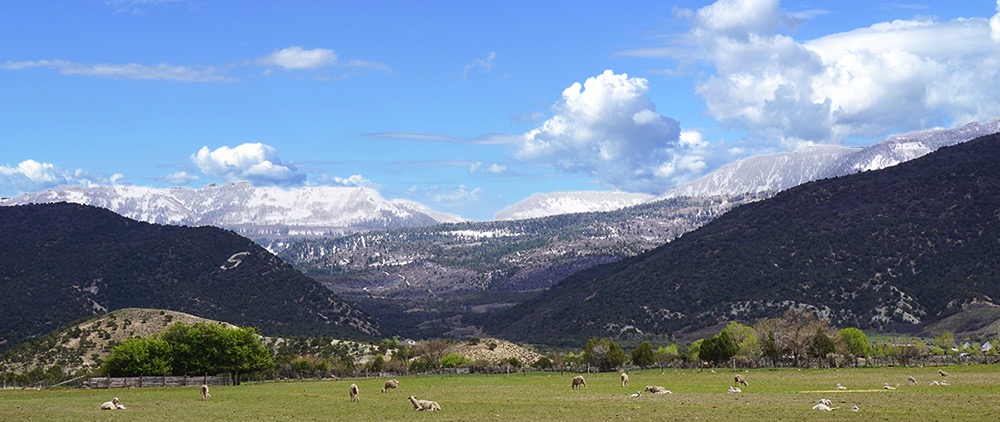 Ephraim Church of the Bible